Peter C. Spathis
Doctor of Chiropractic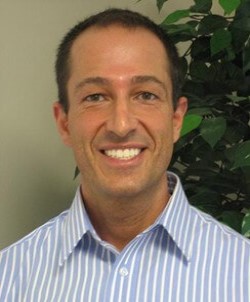 Peter C. Spathis, DC
Chiropractor Howell MI

Dr. Spathis completed his undergraduate education at the University of Toronto, obtaining a four year Bachelor of Science degree, prior to attending Logan College of Chiropractic in St. Louis, Missouri, where he completed a four year chiropractic program and obtained a Doctor of Chiropractic degree.

Following graduation, Dr. Spathis operated a private chiropractic practice in Ontario, Canada, from 1994 to 2001 where he used a combination of chiropractic and physical therapy procedures to treat a variety of injuries and conditions.  With a sports injury emphasis at the time, he has provided care to virtually every type of athlete - from the "weekend warrior" to world class athletes, including members of the Canadian Powerlifting Team, bodybuilders, martial artists, gymnasts, golfers and athletes of all major team sports.

Dr. Spathis relocated to Howell, Michigan in 2001 where his "evidence based" scientific approach to the treatment of spine-related conditions allowed him to develop inter-professional relationships with medical providers from a variety of disciplines in the Howell and Livingston County area.  He greatly values the trust and confidence displayed by these providers when referring their patients to his office as well as that of every patient he treats.

Dr. Spathis is a current member of the Michigan Association of Chiropractors (MAC) as well as the Livingston Physician Organization (LPO). With his wife, Jennifer, as office manager, he continues to welcome new patients to his Howell, MI office for conservative chiropractic treatment of spine-related and other musculoskeletal conditions.
Credentials & Memberships for Dr. Spathis
4 year Bachelor of Science (BSc) degree from the University of Toronto
4 year Doctor of Chiropractic (DC) degree from Logan College of Chiropractic, St. Louis, MO
Successful Completion of both US and Canadian National Board Examinations
In private practice since 1994; currently maintaining active licensure in Michigan
Current member of the

Michigan Association of Chiropractors (MAC)
Current member of the Livingston Physician Organization (LPO)